Meet the Team
Though our team members are working across the world, we are united by one mission. Our team consists of fiercely compassionate, missional-minded individuals that are highly motivated to serve our kids well and provide a future these children never thought they would have.
Dave graduated from Georgia Tech as an Electrical Engineer. After 4 years as an officer in the US Air Force, he joined the Federal Aviation Administration. He has recently retired after a 30-year career as a manager of a large engineering organization within the FAA. Although he loved his job and the people he worked with, he was led to move on to a more "missional" career.
He has been involved in missions within his church, Rolling Hills, for many years and has led numerous mission trips to Mexico and Guatemala. He and his wife, Renee, have also been involved in children's ministry for many years, so the opportunity to mix two of his passions came together with Agape House Asia.
When Eva first proposed the idea in 2018, he was very excited by the concept and even more excited when she asked him to be a part of it. He has had the chance to travel to the orphanage and get to know the girls. He is amazed to know how much different their lives will be because of the generosity of our donors. These girls will know security and love for the first time in their lives. Most importantly they will learn of the love of their Lord and Savior, Jesus Christ. There is no telling what God has in store for these girls!
dlebby@bellsouth.net
Charlie
US CFO
Bloomington, IN
Charlie graduated from the college of Industrial Engineering at Georgia Tech with highest honors. Charlie's intellect and ability to convert ideas into action is only surpassed by her compassion for others.
She has had a passion for serving children from a young age and seeks to leverage her technical background to provide unique approaches to process implementation and improvement within Agape. Charlie's unique combination of problem solving skills and love for others make her a valuable part of our team.
Charlie and her husband are expecting their first child in November.
charlie.elebby@gmail.com
Brice
US Board Member
Atlanta, GA
Brice received his Masters in Economics at the University of Georgia. He lived in Athens for 6 years and recently moved to Atlanta. Brice is passionate about learning to love vulnerable and marginalized people around the world well, with both hearts and minds, and encouraging those around him to do the same. That passion is the reason he studied econ and hopes it will guide his career as well. Brice spent a very formative 3 months working at an understaffed Peruvian orphanage when he was 18. That experience combined with his education and passion make him very enthusiastic about Agape House Asia. Brice is so excited to see how God's love is being put on display!
Liz
US Board Member
Raleigh, NC
Although Elizabeth (Liz) is originally from the beautiful Finger Lake Region of Upstate, NY, she currently resides outside Raleigh, North Carolina after moving with her husband in 2017.
Growing up in the church, Elizabeth felt called to ministry at a young age and began serving in various roles as soon as she could. After attending Bible College and then marrying her husband in 2015, she has served on staff or in support of his pastoral roles for the last five years.
In addition to ministry, Elizabeth has worked in higher education in various roles throughout Admissions, Student Affairs, Financial Aid, and Marketing for 10+ years.
Elizabeth joined the board in 2020. Elizabeth brings her background in higher education, marketing, ministry, and her own education in counseling to her position on the board. She is eager to serve the mission, the children, and the greater AHA community.
Erin
US Board Member
Queens, NY
Erin lives in Queens, New York along with her husband and 3 kids. Erin and her husband are originally from Georgia and lived in Alabama for several years before moving to New York 5 years ago. They are church planters with the North American Mission Board and have planted a South Asian church reaching out to Hindus, Muslims, Buddhists, and Sikhs.
Their church is located in Jackson Heights, Queens which is a hub for South Asian culture and peoples.She works as a Community Counselor for Au Pair in America and also teaches ESL and directs the children's ministry at church. Erin met Eva (Agape's Founder) 4 years ago when she started a Bible study in her home. Erin has been interested in the work of Agape House Asia since the very beginning and is so encouraged to see the power of God working through this ministry!
Steph
US Board Member
Raleigh, NC
Steph lives in Raleigh, North Carolina with her husband and 2 boys. Steph has a heart for music and worship and serves on her church's worship team. Steph and her husband have wanted to adopt for many years now, and currently find themselves in a season of waiting and have peace with that. She wants to use this season of waiting to contribute to the Agape orphanage. Her hope is to spread the word about Agape House Asia and to be an advocate for the kids.
Eva completed her Business Administration degree from Liberty University. God called Eva to serve orphaned and abandoned kids in 2016. Though she was limited on resources, she responded to His calling and remained confident in His promises. Eva began sharing this calling with various churches and friends. When one of the members from Rolling Hills Baptist Church, Dave, offered his help and guidance, she was affirmed in the calling. His helping hand and guidance remind her of God's promise daily. Eva served as COO of the organization for 2 years, and then courageously decided to move back in country to take on the role of House Director. Eva is so excited to see how God will use the team and kids for His glory and Kingdom.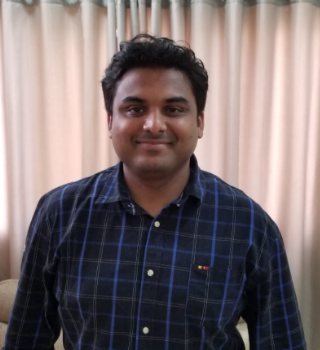 Victor is a Business Administration professional. He also does graphic design work. Victor has been involved in the Focolare Movement since a young age, which has given him many opportunities to be involved in programs aiding and caring for orphans as well as children with special needs.
The vision of Agape House Asia was shared to him by his wife, Eva, many years prior to its development and since then he has been supportive of it. It is Victor's prayer that God uses this organization to further glorify His name. He is extremely committed to the success of the orphanage as well as the personal development of the kids. Victor sees the vision and work of Agape House Asia as a life-long journey that he is grateful to be a part of.